Discover
A Paradise of Adventures
Dive into the multiple activities available in Paradise Beach Hotel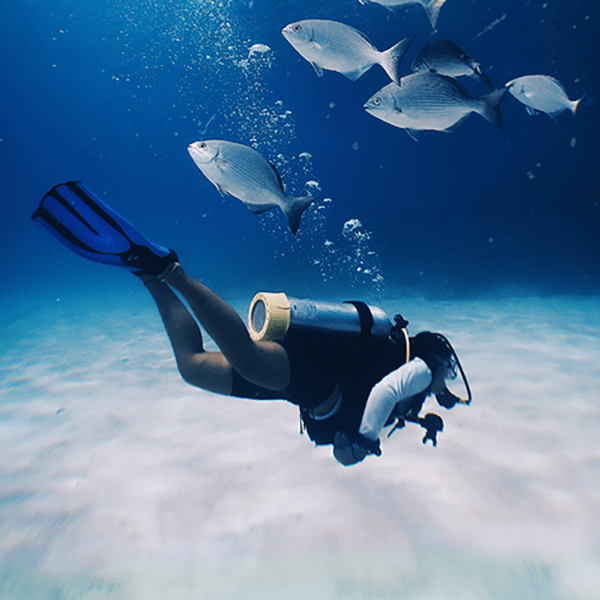 Scuba Diving
Discover dive spots, learn new skills, and make new marine friends as you explore Roatan's deep blue sea.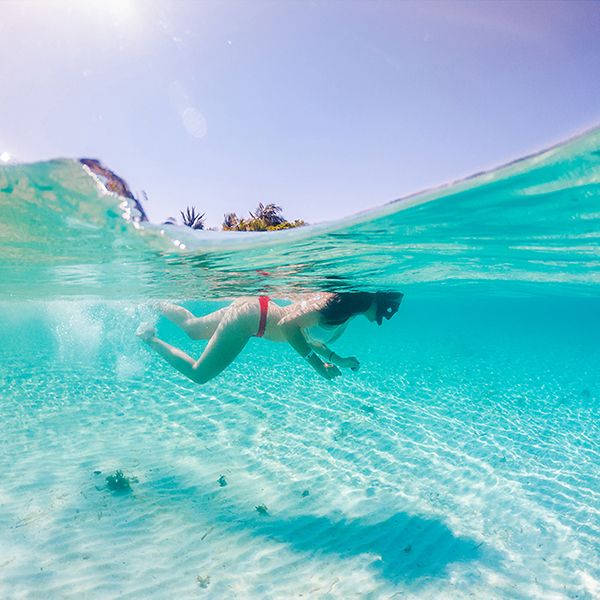 Snorkeling
Explore the second largest coral reef in the world. Just 1 – 2 meters below the surface discover an exotic and diverse marine life.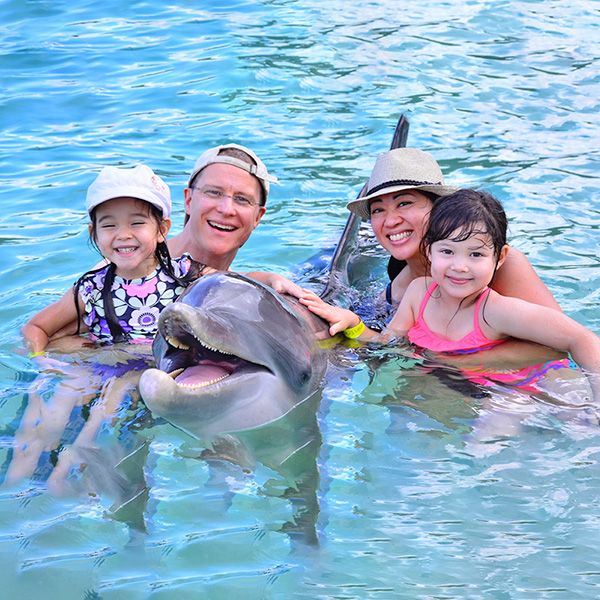 Dolphin Encounters
Live face to face with the dolphins, where you can touch, kiss, play and take photos with a member of this friendly marine family.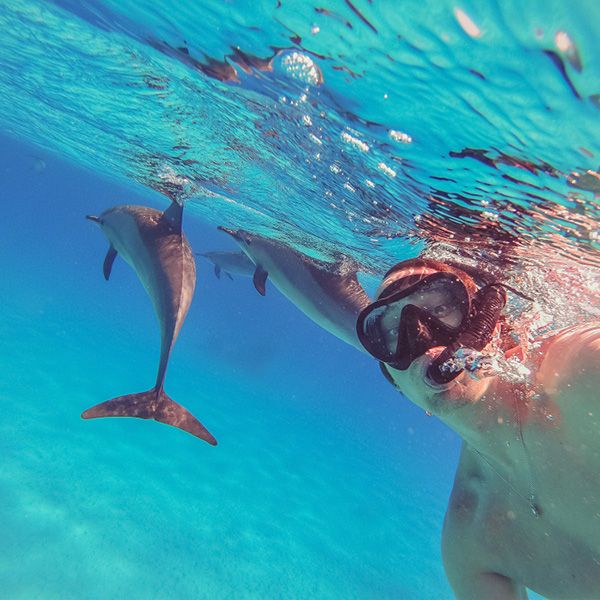 Snorkel with Dolphins
Ever wonder what it feels like to be a part of a dolphin pod? Swimming with them is an activity you will remember for years to come.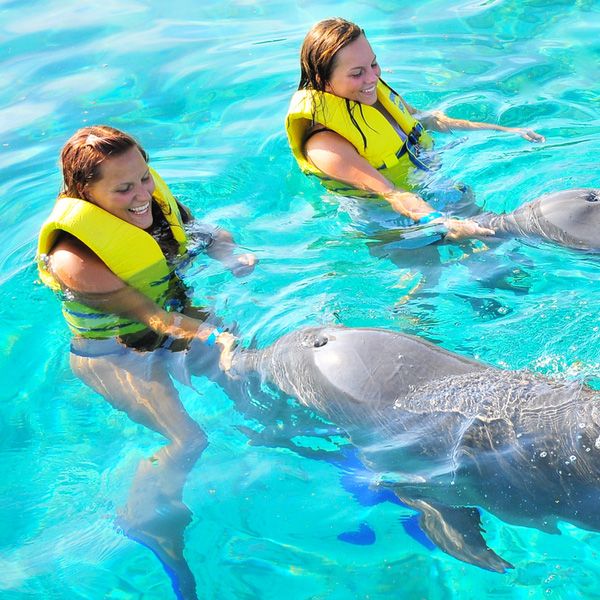 Swim with Dolphins
Jump into the water and you'll experience a thrilling "Foot Push" and "Dorsal Ride" as the dolphins take your for a swim.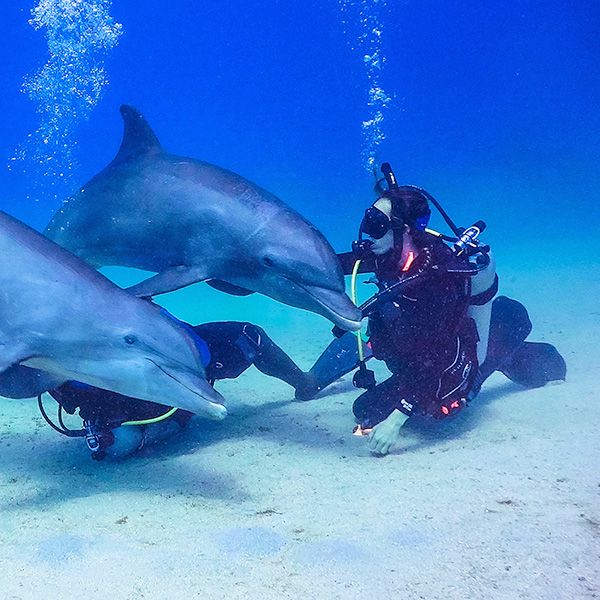 Diving with Dolphins
A quick boat ride will take you where two or three naturally curious dolphins will arrive to give you a warm welcome to paradise.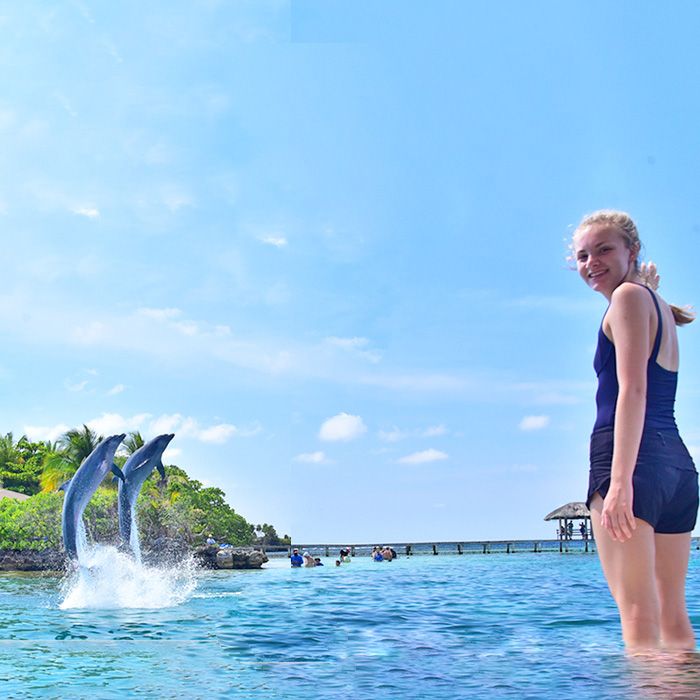 Trainer 

for a Day

Learn about dolphins and their training techniques during interactive sessions with them through this program.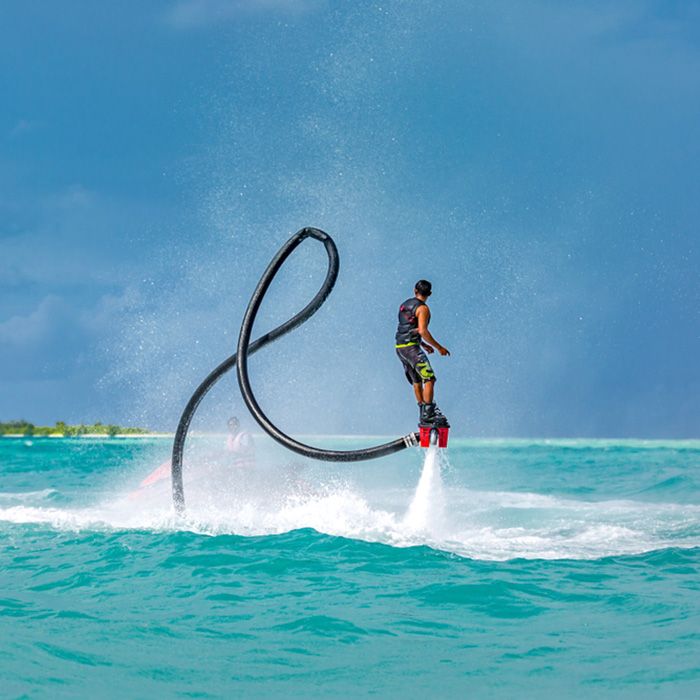 Fly Board
Fly and rise various feet into the air, propelled by water pressure, it's an exhilarating experience for  those who like challenges and the extreme.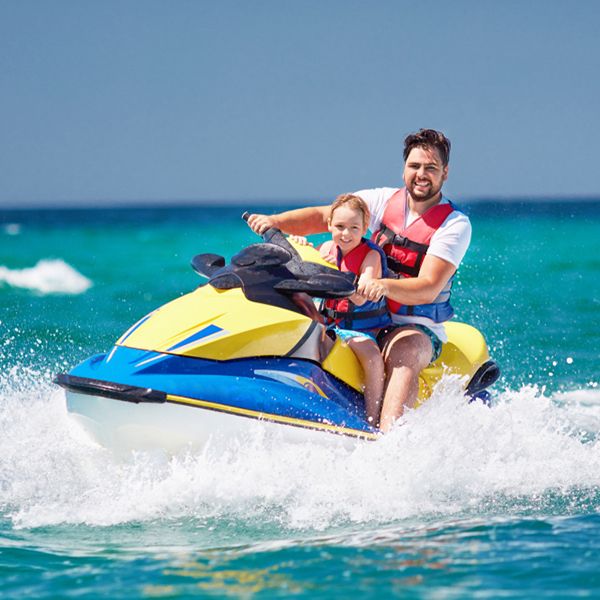 Jet Ski Adventures
Get your dose of high speed adrenaline riding a Jet Ski to fuel your sense of adventure as you explore the best of Roatan.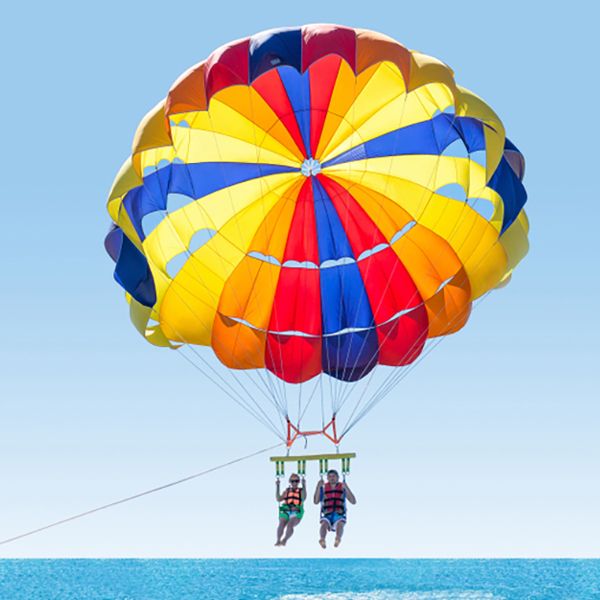 Parasailing
If you are looking for adrenaline, parachute over West Bay Beach, it is your opportunity to see the beauty of this island from above.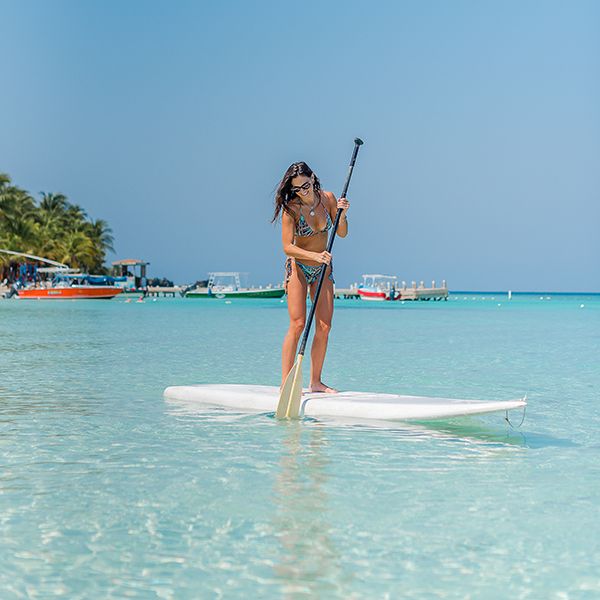 Paddleboarding
Try your luck with this fashionable aquatic practice during your vacations. Enjoy the calm waters and the impressive landscape.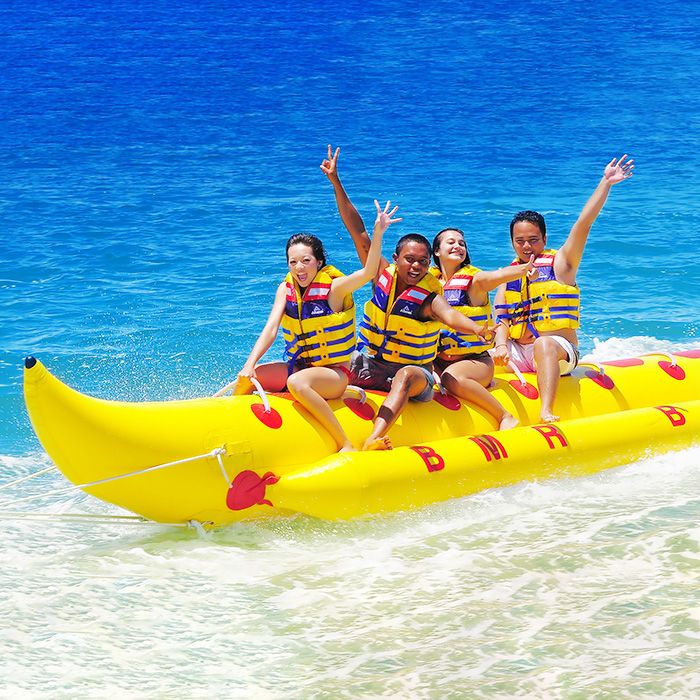 Banana Boat Ride
The Banana Boat Tour is fun for the whole family. Strolling through the crystal clear waters of West Bay and enjoying the view of the island.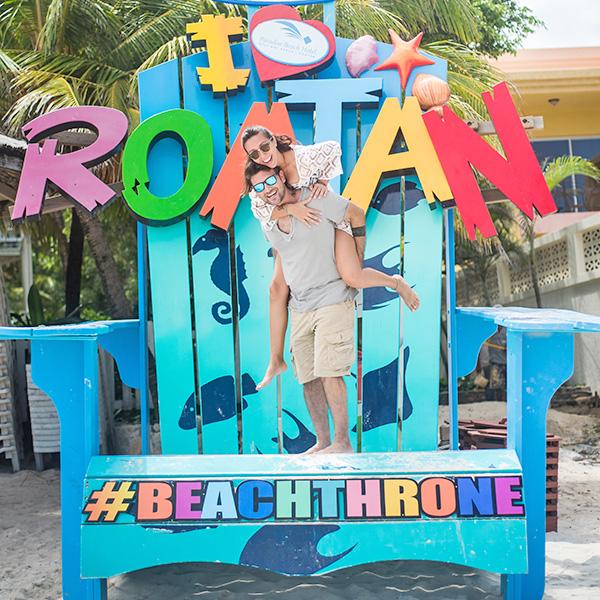 Beach Throne
We all like to have clear memories of our trip, so visit the throne and take memorable photos while tagging us with #BeachThrone.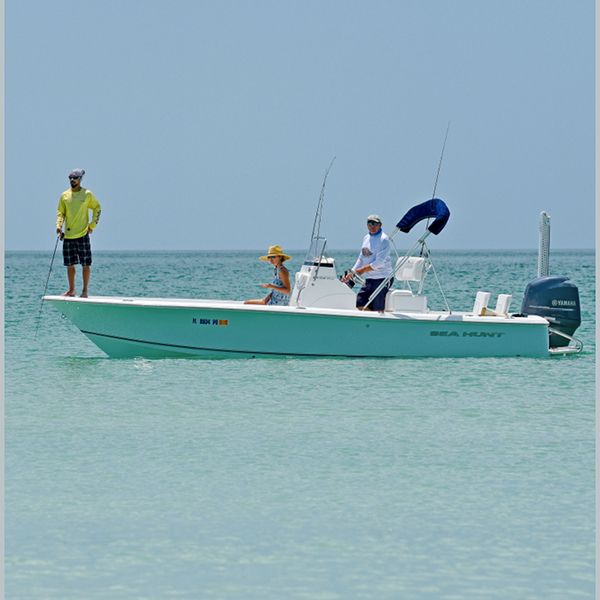 Fishing Tour
Are you passionate about fishing? This is the perfect place, where a guide will show you a little more about the unique fishing in Roatan.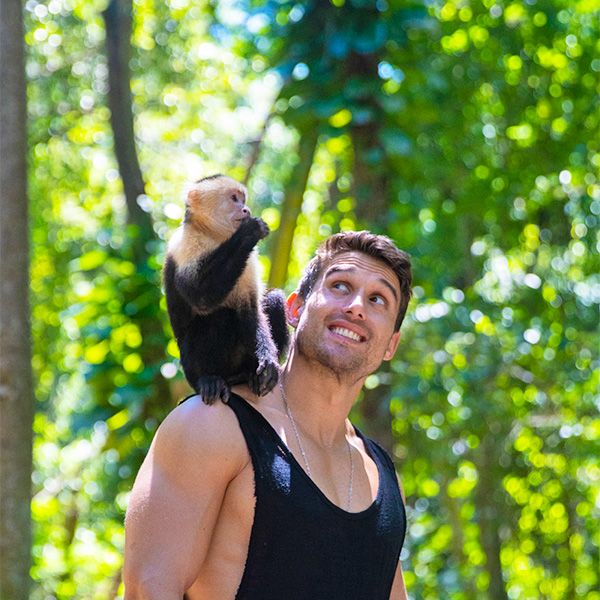 Gumbalimba Natural Park
Explore this incredible botanical garden, it offers interactive encounters with tropical animals, hiking trails, and numerous waterfalls.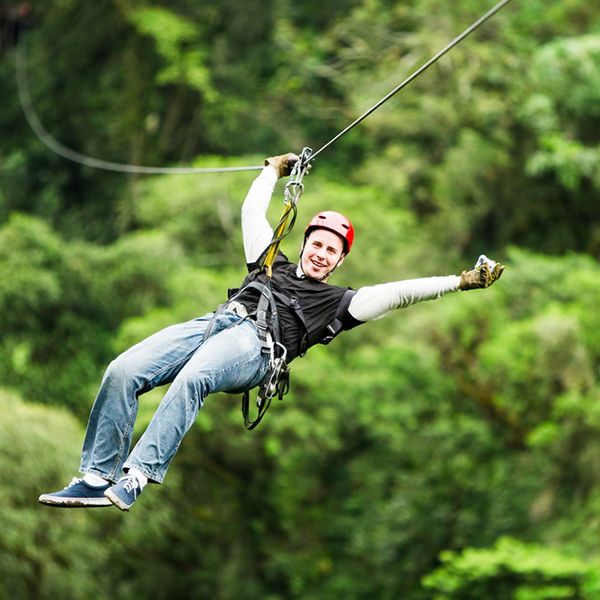 South Shore Canopy
Feel the adrenaline of flying through the jungle's canopy, slide between trees with steel suspension cables strung at various heights.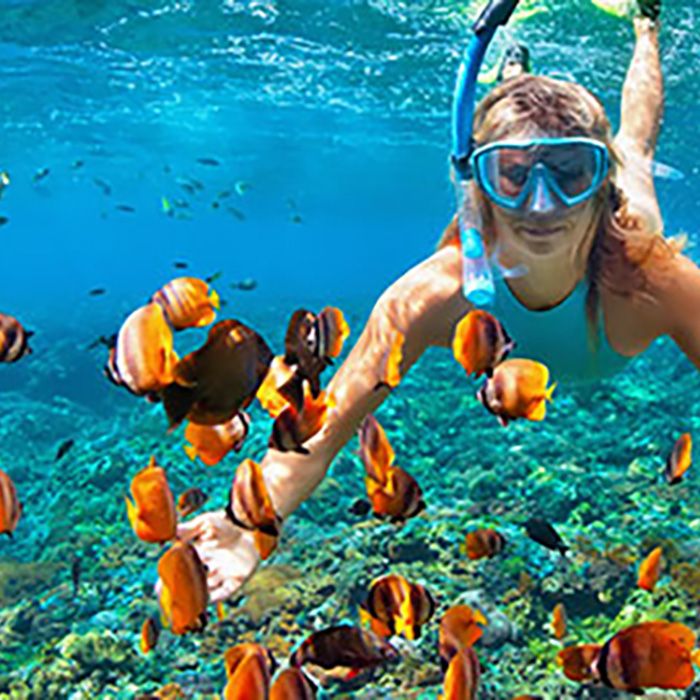 Snorkel Combo
This 4-stop tour: Blue Channel with its starfish Farm and Dolphin Watch, West End Village, Sandy Bay and the mangroves.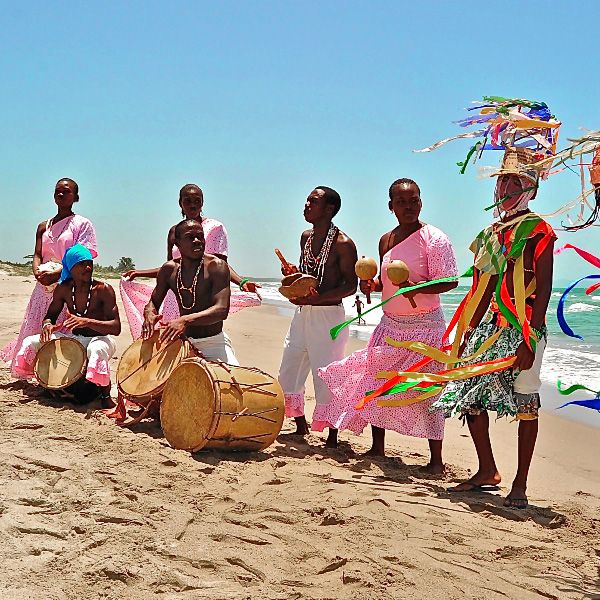 Island Tour
Explore our beautiful island of Roatán, with 8 stops that are essential to get to know the island and learn about the rich pirate and buccaneer history.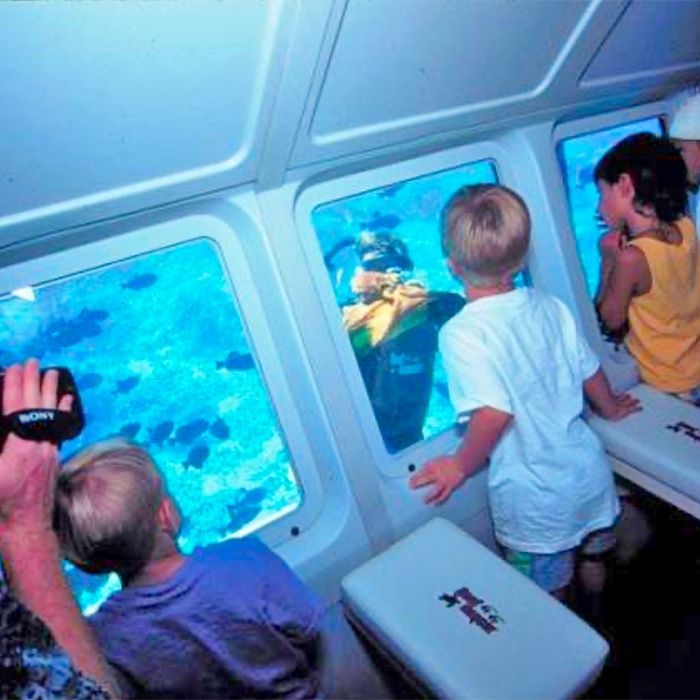 Glass Bottom Boat
Imagine looking through a life-size aquarium, now you can with the Glass Bottom Boat. It is perfect for non-divers of all ages to explore the universe beneath the waves.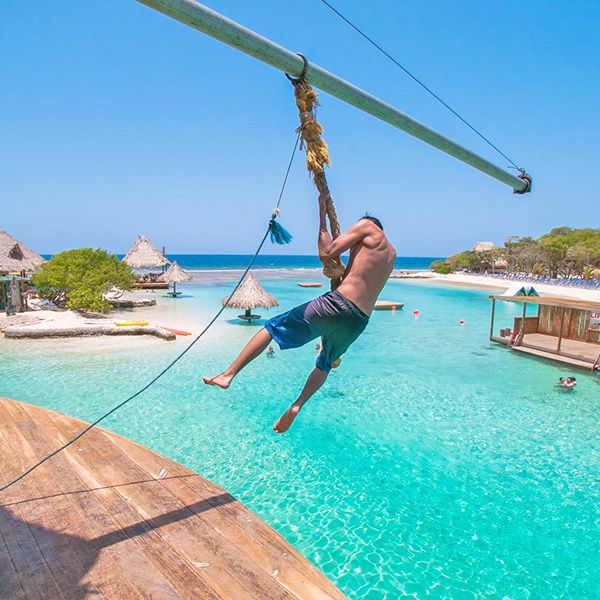 Little French Key
A private key, where the waters are transparent, spaces are large and the vibes are relaxed. Here you can stay at the bar or do a series of fun activities.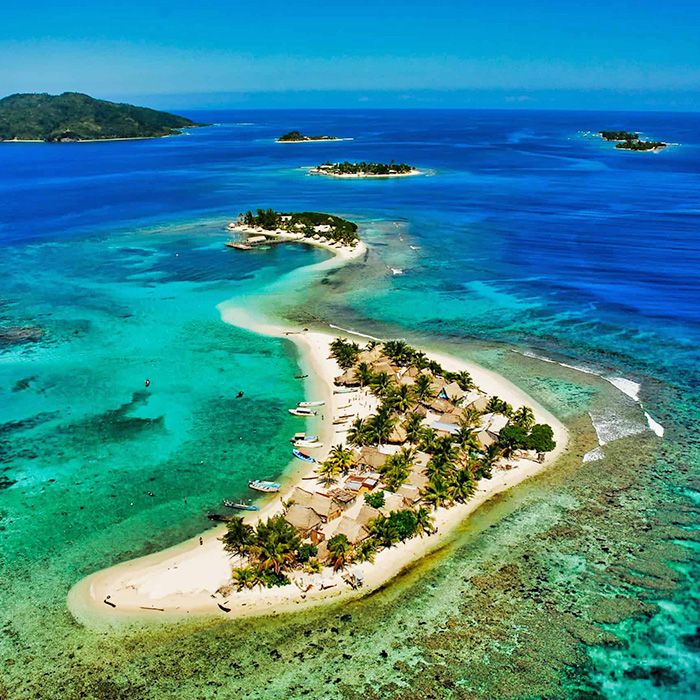 Cayos Cochinos
Travel to the desert paradise of Cayos Cochinos. From there you can snorkel, tan, and enjoy secluded paradise with a community of 100 Garifuna villagers.