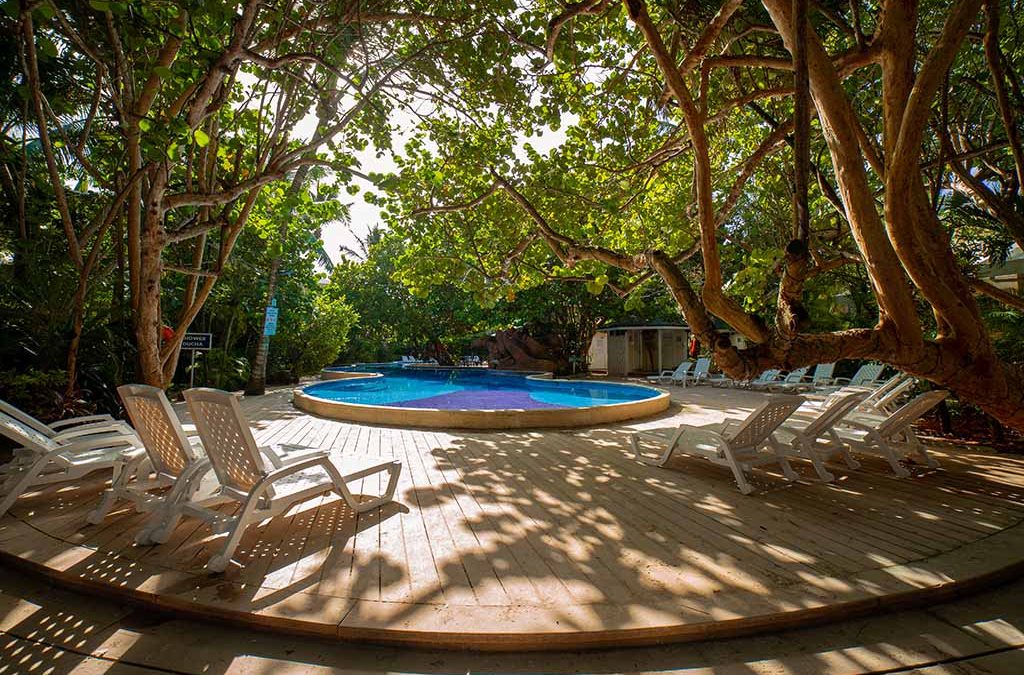 Even though some say Valentine's Day was originally just a commercial attempt to sell more flowers and chocolates, who cares? Nowadays, February 14th is the perfect excuse to escape to a romantic tropical setting full of soft, white sand, turquoise waters, and palm trees that sway in the wind.
Why spend a Valentine's Day vacation in Roatan?
Roatan is one of the most beautiful islands in the world; the perfect setting to get engaged or enjoy a few days away with the person you love.
When you're in love, you want to experience unforgettable intimate moments, and on Roatan, you'll find them around every corner. A stay at Paradise Beach Hotel includes an abundance of romantic opportunities to reconnect even more deeply with your partner.
How to enjoy Roatan on a Valentine's Day vacation
Your romantic imagination is the limit! Holding hands on the beach and sharing a scrumptious moonlit dinner and dessert. Celebrating with a good wine or champagne, dancing to live music, and falling asleep in each other's arms. The next day, play in the pool, exercise together, and then enjoy a relaxing couples massage. These are just a few of the many romantic things you can do on your Valentine's Day vacation in Roatan.  If it sounds like a dreamy tropical paradise where anything is possible, it is! That's why we're called "Paradise Beach Hotel."
After all that romance, your adrenaline may be in overdrive; a Valentine's Day vacation on Roatán Island is the perfect time to hide from the world and immerse yourself in adventure. How about snorkeling or diving classes with the one you love? Make a meaningful connection with nature while you make a meaningful connection with each other. On Roatan, you'll create fascinating memories to cherish for a lifetime!
Who is the ideal Roatan Valentine's Day visitor?
Spending your next Valentine's Day at Paradise Beach Hotel is a fantastic option, regardless of how long you've been with your partner. We often welcome couples who have been together for many years as well as newlyweds with love stars in their eyes.
No matter how long you've been in a loving relationship, you can experience heartfelt unity and intimacy at Paradise Beach Hotel. 
Our personalized service and attention to every detail allow you and your partner to pamper yourselves like never before.
To experience exotic Caribbean food, vibrant nightlife, and the rest and relaxation that you deserve, visit the romantic Paradise Beach Hotel in Roatán, Honduras, this Valentine's Day. Contact us immediately if you have any questions, and book your vacation today!