Experts say that the best way to relax and authentically reconnect with ourselves and our loved ones is to disconnect from our phones and computers, social media, jobs, the world's distressing news, and everyday problems, even for a few days.
At Paradise Beach Hotel, we offer an idyllic setting perfectly suited to achieving this goal.
Why vacation in Roatan?
Our clients often tell us that after vacationing in Roatan, they return to their "normal life" with a new and refreshed way of seeing things: suddenly, music, art, nature, and even a simple cup of coffee in the morning feels "different."
A dream vacation at our all-inclusive resort in Roatan can do the same for you!
What awaits you at Paradise Beach Hotel, Roatan?
Wake up, still wrapped in soft and cozy white sheets, to the sounds of birds tweeting outside. Open the window, and you'll breathe the cleanest air you've ever inhaled.
Enjoy a quiet breakfast with tropical fruits, fresh juice, tea, and locally harvested coffee. How about some croissants and eggs or cereal?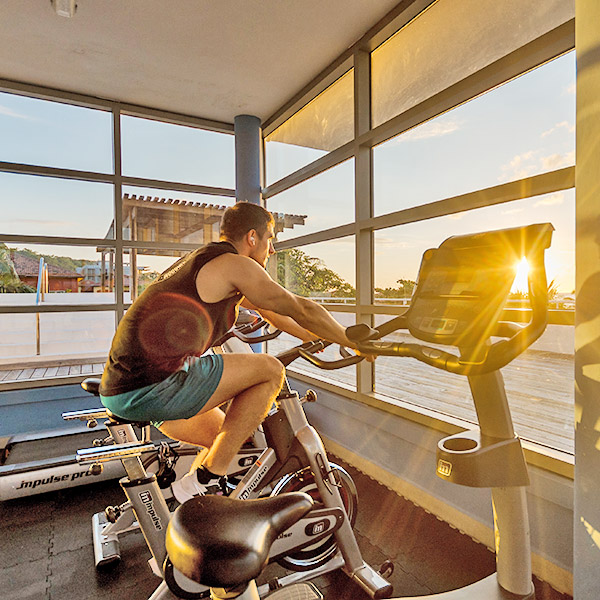 Paradise Beach Hotel has these and many other options to eat balanced and nutritious meals on your vacation.
During the day, you can read your favorite book under a palm tree, get a relaxing massage, enjoy our two swimming pools, or take in fantastic views while exercising in our gym. Looking for something more active? How about some snorkeling or diving lessons, walking along the beautiful white sand beach, or buying a few local souvenirs from Roatan?
International flavor sensations that will awaken your palate
As if our sumptuous breakfast wasn't enough, we also have delicious lunch and dinner options for "foodies." Our two restaurants have varied menus full of exquisite dishes and exotic flavors. From fresh seafood and meats, pizza or barbecue, and themed or traditional dinners, our tasty international cuisine is just one of the reasons that people keep coming back every year.
After dinner, you'll spend unforgettable evenings in the moonlight reconnecting with yourself or the heart of your special "other half." Enjoy intimate moments that bring you closer than ever while creating romantic memories you'll share for life.
A stay at Paradise Beach Hotel lets you say goodbye to overwhelming work responsibilities such as meetings, project presentations, deadlines, and routine household chores like laundry or mowing the lawn. Instead, connect with your energy and passion, relearn how to enjoy time with yourself, and appreciate everyday miracles, like your kid's smiles or your spouse's hugs.
Contact us today; vacationing in Roatan is an experience you don't want to miss!